Electrical Delivery Bed
Model 235-G-02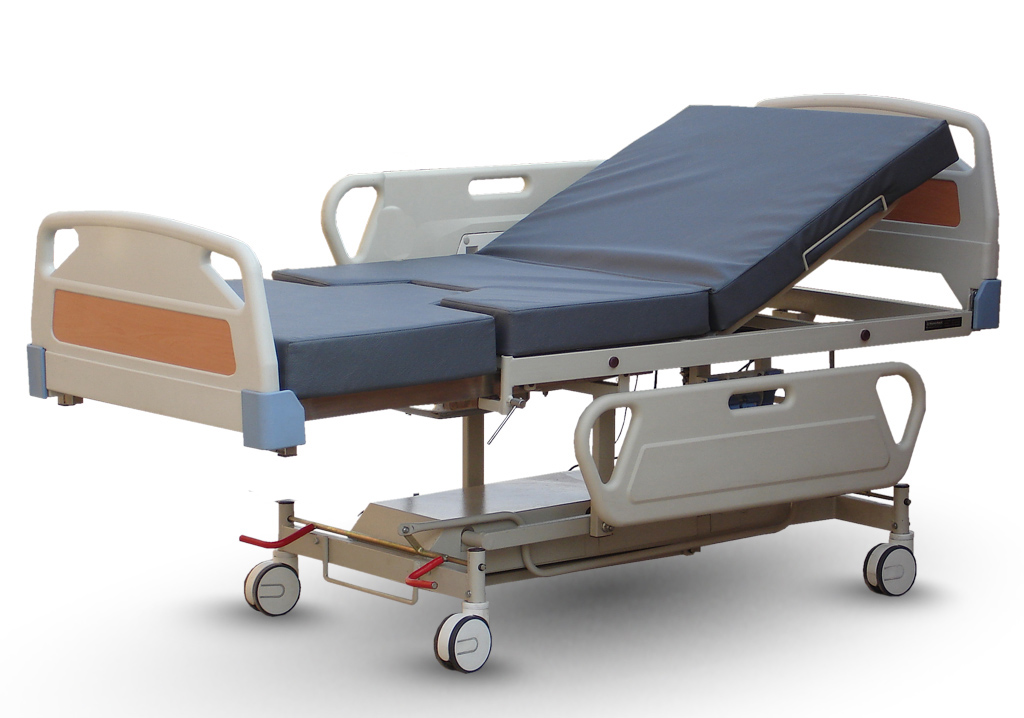 The Delivery beds 235-G-02 represents the best value for money in a labour and delivery system.
It has been designed using the extensive consultation and experiences of medical professionals as well mothers and midwives around the country.
Just some of the salient features include


Electrical backrest and height adjustment for ease of use and maximum comfort.

Greater choice of safe and comfortable delivery positions.

A wide range of accessories included with the bed.

Trendelenburg and Reverse trendelenburg facility using manual clutch system.

Solid construction with constant center of gravity for stabilized control.

Easily washable panels, sideguards and foam mattress.

Centeraly locking castors dual castors as standard.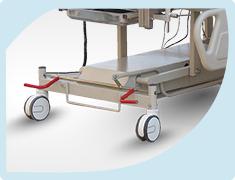 Central locking dual castors for easy movement and maneuverability of the bed.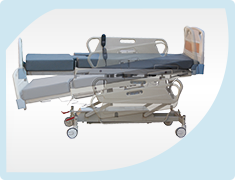 Tilt facility using electrical actuators. Easy and stepless tilt is achieved using this system for the ease of the nursing staff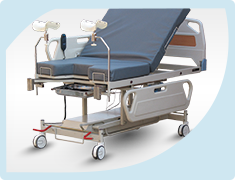 Shown here with leg section retracted. This position provides maximum access for the delivery team.