Emergency Recovery Bed
Model 220-RH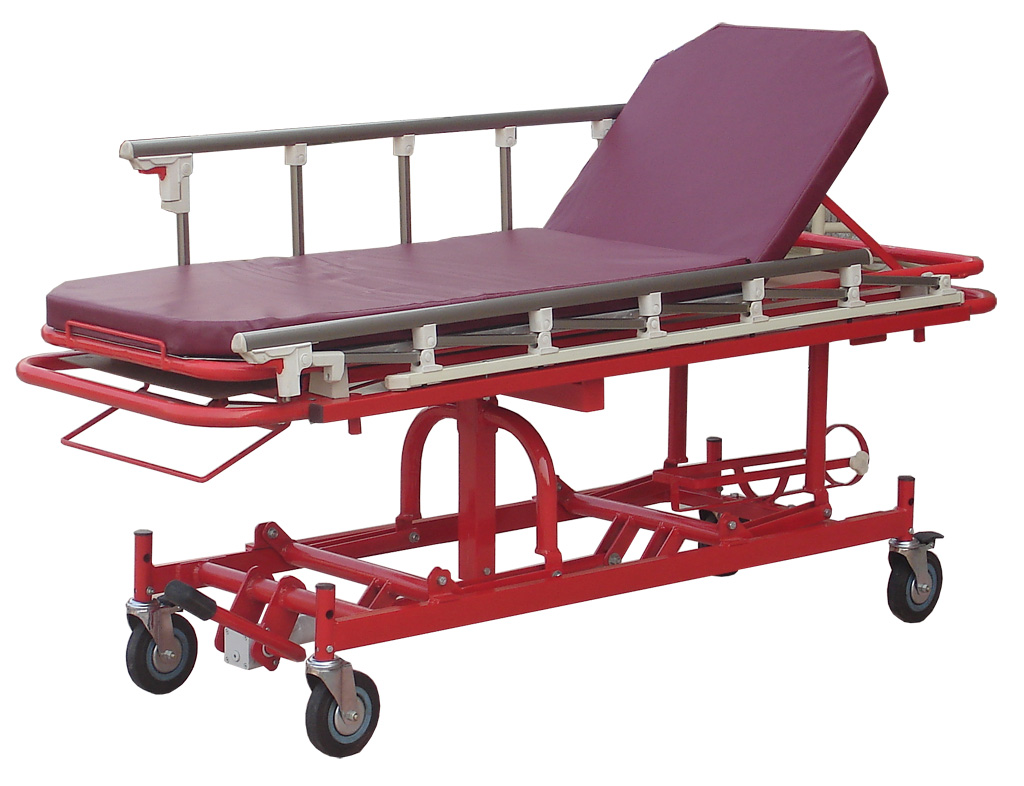 The Castors are centrally lockable (optional) using a pedal on both sides of the trolley


Sideguards are collapsible by the slight press of a button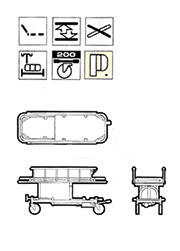 Technical Specifications


Length:
Width:
Height:
Castors:
Tilt:
Safe Working Load:



78.5"
27.5"
27" to 40"
8"
±10 degrees
180 kg

Strahlend Present their outstanding variable height recovery bed. It has been designed to meet the needs of modern A&E departments in examination, resuscitation and radiography, and to permit treatment of the patient with the minimum of movement.

Variable Height : Reliable foot operated height variation is adjusted by a hydraulic jack for effortless and quiet operation.

Adjustable Backrest: The long backrest can be easily adjusted by means of a ratchet upto 90 degrees.

X-ray Translucent: The radio-translucent platform allows conventional X-rays to be taken throughout the full length of the trolley. The cassette holder can be loaded from any side of the trolley.

Trendelenburg tilt System The tilt mechanism, controlled from the foot end, allows infinitely variable foot up tilt to 12 degrees. The gas spring assisted mechanism has three point support ensuring excellent stability at any angle of tilt.